Event date:
Tuesday, September 19, 2017 -

7:00pm

to

9:00pm
Please join us for a conversation about the writing craft over craft beers with Baird Harper, author of Red Light Run, and Augustus Rose, author of The Readymade Thief.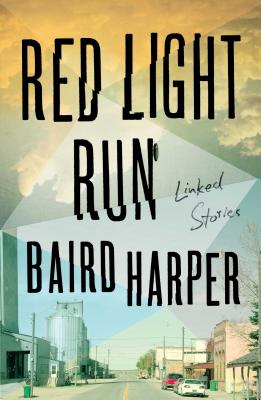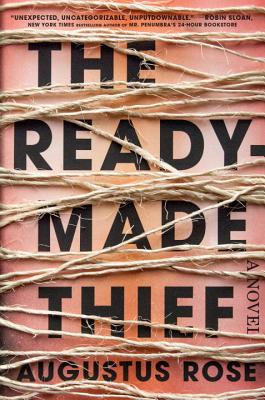 Red Light Run: In eleven tightly linked stories, Red Light Run pulls us into the inner lives of Hartley, Sonia, and a host of other characters to untangle the mounting forces that carry them to their fates. Among the ensemble in this prismatic collection are a real estate agent who seeks gossip on the market rather than houses, a trailer park developer whose entire livelihood is laid to waste by a single cigarette, a divorced mother battling her daughter-in-law for hegemony over her kitchen, a widower hell-bent on destroying the invasive species of beetle that's wiping out his oak trees, and a down-and-out handyman with a desperate plan for revenge. And then there's Sonia Senn, with a dark secret of her own, and Hartley Nolan, who has risen above his roots to become a commodities trader in Chicago only to end up sentenced to eight years at Grassland State Prison. With infectiously grim humor and wry insight, these characters contemplate their realities in relation to one tragic moment, propelling us toward a startling revelation about the long and sometimes crooked arc of justice.
Readymade Thief: Lee Cuddy is seventeen years old and on the run. Betrayed by her family after taking the fall for a friend, Lee finds refuge in a cooperative of runaways holed up in an abandoned building they call the Crystal Castle. But the façade of the Castle conceals a far more sinister agenda, one hatched by a society of fanatical men set on decoding a series of powerful secrets hidden in plain sight. And they believe Lee holds the key to it all. Aided by Tomi, a young hacker and artist with whom she has struck a wary alliance, Lee escapes into the unmapped corners of the city—empty aquariums, deserted motels, patrolled museums, and even the homes of vacationing families. But the deeper she goes underground, the more tightly she finds herself bound in the strange web she's trying to elude. Desperate and out of options, Lee steps from the shadows to face who is after her—and why. A novel of puzzles, conspiracies, secret societies, urban exploration, art history, and a singular, indomitable heroine, The Readymade Thief heralds the arrival of a spellbinding and original new talent in fiction.
Baird Harper's fiction has appeared in Glimmer Train, Tin House, StoryQuarterly, and The Chicago Tribune, among other publications, and has been anthologized in New Stories from the Midwest, 2015; 40 Years of CutBank, Stories; and twice in Best New American Voices. The recipient of the 2014 Raymond Carver Award for Short Fiction, the Chicago Tribune's Nelson Algren Award, and the James Jones Short Story Award, Harper lives in Oak Park with his wife and two kids, and he teaches creative writing at Loyola University and the University of Chicago. Red Light Run is his first novel.
Augustus Rose is a novelist and screenwriter. He was born in the northern California coastal town of Bolinas, and grew up there and in San Francisco. He lives in Chicago with his wife, the novelist Nami Mun and their son, and he teaches fiction writing at the University of Chicago.