Event date:
Wednesday, August 23, 2017 -

7:00pm

to

8:30pm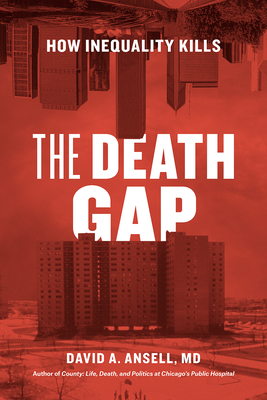 The greatest health crisis today is not cancer, not heart disease, obesity, or diabetes. It's something much more common and far less often mentioned: poverty. Explore this issue with local author Dr. David Ansell, author of The Death Gap: How Inequality Kills, on Wednesday, Aug. 23, at the Oak Park Public Library, 834 Lake Street.
Without question, the poor die sooner. Blacks die sooner. And poor urban blacks die sooner than almost all other Americans. In nearly four decades as a doctor at hospitals serving some of the poorest communities in Chicago, David Ansell has witnessed the lives behind these devastating statistics firsthand. In The Death Gap, he gives a grim survey of these realities, drawn from observations and stories of his patients.
The death gap is truly a nationwide epidemic—as Ansell shows, there is a 35-year difference in life expectancy between the healthiest and wealthiest and the poorest and sickest American neighborhoods.
David A. Ansell, MD, is the senior vice president and associate provost for community health equity, as well as the Michael E. Kelly Professor of Medicine, at Rush University Medical Center in Chicago. Ansell, a long-time Oak Park resident, is also the author of County: Life Death, and Politics at Chicago's Public Hospital.
The program is sponsored by Champions for Affordable Healthcare, a volunteer team of the Democratic Party of Oak Park.
Event address:
Oak Park Public Library
834 Lake Street