Event date:
Tuesday, September 12, 2017 -

7:00pm

to

9:00pm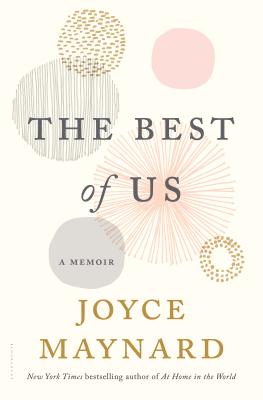 Meet New York Times bestselling author Joyce Maynard and hear about her newest book, The Best of Us, a memoir about discovering strength in the midst of great loss. Joyce will be joined by her friend, novelist Jane Hamilton, an Oak Park native.
In 2011, when she was in her late fifties, beloved author and journalist Joyce Maynard met the first true partner she had ever known. Then, just after their one-year wedding anniversary, her new husband was diagnosed with pancreatic cancer. During the 19 months that followed, as they battled his illness together, she discovered for the first time what it really meant to be a couple—to be a true partner and to have one.
Charting the course through their whirlwind romance, a marriage cut short by tragedy, and Joyce's return to singleness on new terms, The Best of Us is a heart-wrenching, ultimately life-affirming reflection on coming to understand true love through the experience of great loss.
Author Anne Lamott calls Maynard's book "heart wrenching, inspiring, full of joy and tears and life."
Joyce Maynard first came to national attention with the publication of her New York times cover story, "An Eighteen-year-old Looks Back on Life," in 1973, when she was a freshman at Yale. Maynard is the author of 16 books, including the novel, To Die For, and the best-selling memoir, At Home in the World – translated into 12 languages. Her Novel, Labor Day, became a motion picture in theaters in 2014, adapted and directed by Jason Reitman, and starring Kate Winslet and Josh Brolin.
Jane Hamilton is the author of seven books, including A Map of the World, named a New York Times Notable Book of the Year and one of the top ten books of 1999 by Publisher's Weekly, Entertainment Weekly, The Miami Herald and People magazine. In 1989, Hamilton's Book of Ruth won the PEN/Hemingway Award for First Fiction.
Event address:
Oak Park Public Library
834 Lake Street