Event date:
Tuesday, May 16, 2017 - 7:00pm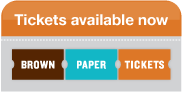 "Jo Nesbø is my favorite thriller writer." - Michael Connelly
We are proud to announce that we will be hosting the master of Norwegian noir for his only Midwestern event! Jo Nesbø, the internationally bestselling author of the electrifying crime fiction series featuring detective Harry Hole, will discuss his latest installment in the series, The Thirst.
JO NESBØ is a musician, songwriter, and economist, as well as a writer. Aside from his Harry Hole series, he is also the author of several stand-alone novels and the Doctor Proctor series of childrens books. He is the recipient of numerous awards, including the Glass Key for best Nordic crime novel. Harry Hole will make his film debut this fall with The Snowman, starring Michael Fassbender.
Tickets: $31.50 (All ticket holders will receive a FREE copy of the book, The Thirst, at the door.)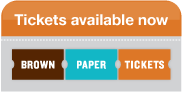 Tickets are available for sale online through Brown Paper Tickets or in person or by phone at The Book Table. 708.386.9800
Please note that this special event will take place at Grace Episcopal Church, located one block east of the bookstore at 924 Lake Street in Oak Park.
Event address:
Grace Episcopal Church
924 Lake Street